Ideas
I often find myself desiring a pane layout that looks like this: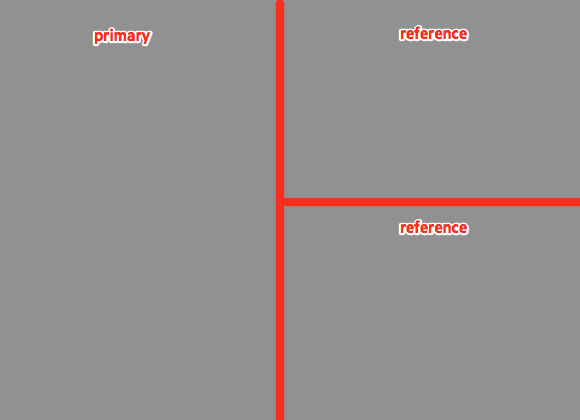 Usually it is because I am hacking on one file, and need two others as reference beside it.
The existing side-by-side three-pane layout is too narrow for me to get 80 columns in each editor.
I'd love to see a layout like this in sublime.