Bugs

I have this project structure:
| project

|--src

|--|--plugins (folder)

|--

|--|--hello_world (folder)



|--|--|--ping (folder

|--|--nomad.py (file)

|--|--plugin_loader.py (file)

|--vendor (folder)

And this is what i see in Project panel: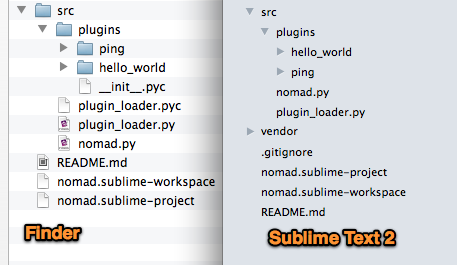 As you can see, it's not very clear that nomad.py and plugin_loader.py IS within src folder. Not within plugins folder... Maybe folder icons can help? Or some changes in alignments?