Questions
I love the highlighted indent guides that were added in 2139, but since then they have changed. In 2139 the active guides would be highlighted, and the non-active would be the standard color: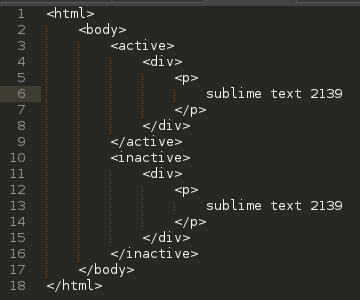 in 2181 that feature changed. The highlighting was no longer there: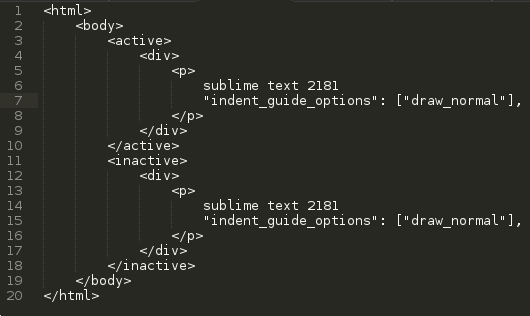 but can be re-added with "indent_guide_options": ["draw_active"]: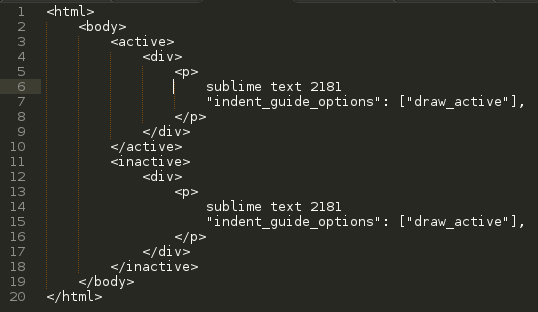 Notice though that now only the active guides are being drawn, the other ones are not being rendered.
I like the way indent guides were in the 2139. Is there a setting I am missing to change it back to this?