Ideas

http://monmouth.modulemedia.co.uk/careers/partners/leadership-team
Monmouth's leadership team comprises: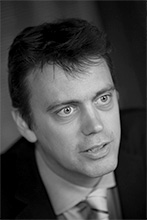 Andrew Lawrence
Andrew has worked in healthcare since 1994, first as a consultant before becoming a successful entrepreneur and seasoned Managing Director. In 2002, he founded Westhill Consulting, leading it from start-up to sale to Tribal Group plc in November 2008. He consolidated and integrated Tribal's disparate health service capabilities, assuming full responsibility for all Tribal's health services businesses in August 2010.
He then successfully turned around a series of faltering major contracts whilst maintaining profitability, despite prolonged market retrenchment and uncertainty. Following Capita plc's acquisition of Tribal's consulting businesses in April 2011, Andrew led Capita's commissioning and clinical support business until December 2012 when he left to found Monmouth.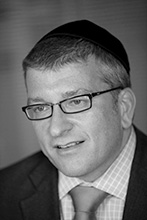 Mark Duman
Mark is a rare blend of clinician, management consultant and patient advocate. He works with organisations to help them realise the full benefit of their services and products, especially through the oft untapped potential of patients and the public. At the King's Fund he founded the Ask About Medicines campaign and published 'Producing Patient Information'.
In the BBC he delivered a range of behaviour change initiatives to motivate people to improve their health and lifestyle. Following roles in publishing and telecoms, Mark returned to healthcare focussing on market development and patient and public engagement (PPE). He contributes to various advisory and editorial boards and is well-known for his PPE master classes to clinicians, managers, and patient groups. He is a passionate advocate for moving personalisation beyond tokenism to embrace the reality that patients and the public are very capable of shaping and delivering health care - if only we would let them.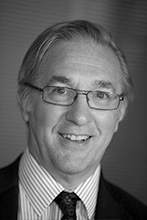 Mike Cooke
Mike has over 20 years' senior experience in the NHS managing national IT systems development and data standards. He developed the National Cervical Screening and Breast Screening Programmes, was one of first people to adopt PRINCE in NHS IT development and led the internal audit and accreditation of the NHS's national Family Health Service to the BS5750 Quality Management Standard.
As the national head of NHS Data Standards within Connecting for Health, Mike was responsible for a number of key strategic clinical coding schemes. Mike left the NHS to join Westhill in 2006 and subsequently moved on to Tribal and Capita where he was responsible for technical delivery of the NHS South Central Commissioning Support service – including the roll-out of risk stratification across a population of over 5 million patients. Mike joined Monmouth in June 2013, and leads on our Information Governance, data and service management and PbR assurance services.
The leadership team is advised by an
Independent Advisory Board
, whose purpose is to help ensure that Monmouth makes a strategic and useful contribution to UK healthcare. Membership includes senior clinical, academic, informatics and pharmaceutical industry expertise.
Read more:
http://monmouth.modulemedia.co.uk/careers/partners/leadership-team