Ideas

Open Recent 
doesn't work as expected and doesn't integrate well with the system.

Somethings don't work as expected, others are broken and it doesn't look the same. Here is a screenshot from TextMate: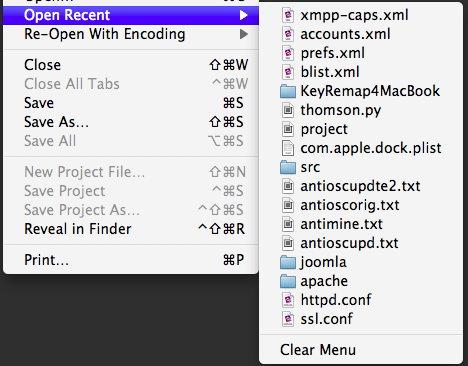 Some of the issues I find, besides the looks, are:
- Every file appears in the list. Even files opened thru the sidebar or go to file palete. This is not desirable. Only opened folders and files which don't belong to any of the folders in the sidebar should be in that list.
- The list isn't accessible by other applications. People using Quicksilver or Launchbar can't open directly recent files/folders 
Without knowing anything from Sublime Text 2 implementation, I risk to say, using the default OS X API's to provide this functionality would probably fix these issues.