Ideas

A way to set a new default Icon (not overwritten on updates) would be really nice. Discussion here:
http://www.sublimetext.com/forum/viewtopic.php?f=2&t=8000
I've used Sublime Text now for a little over a year, and I've always felt that the icon didn't really say a whole lot about what Sublime Text actually does. I've seen a lot of basic icons that show the letter, and a lot of copies of the button theme, and even a few that show markup.
For me I wanted to start with what Sublime Text means to me.
It's a building tool. It creates the foundation, and so I liked the idea of blocks, and I liked the idea of abstracting the "S" a little bit. So after a few months of dwelling on it, I felt inspired to take a crack at it and I'd like to submit it to everyone if you're interested.
I started with basic blocks, and refined through a number of steps.

and finally landed on something like this.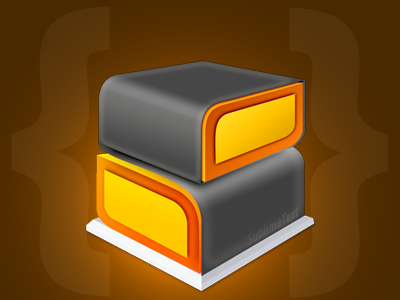 This icon has been saved out at HiDPI resolution as well
http://cl.ly/3P1K2X3c0e3u2d3f2T1g
And in .ico
ico: http://cl.ly/3x172V2O2V1a0A2B2K0b

Enjoy, and feedback welcome of course. I'd love to take some ideas and run with them.