Bugs

Usually in OSX applications you can look up words in text by hovering the mosue cursor over the word and pressing 'cmd+crtl+D' which will highlight the word and show a drop down dictionary window with the definition of that word. Alternatively you can right click the word and there is often a menu item to "Look up...".
In build 2112 (and maybe before?) the keyboard shortcut behaviour triggers the dictionary lookup still, although it actually highlights and looks up the word after the one the cursor is hovering over. The contextual menu item doesn't appear so perhaps this feature isn't supposed to be supported.
Here is a picture, where my mouse cursor is actually over the word 'this' (although you cannot see it).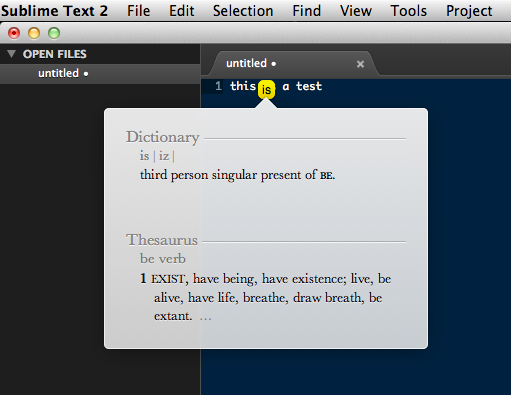 Additionally the highlighting of the word is misaligned with the underlying text: